Eezy Flow
The voice of experience
Eezy Flow is the voice of experience.
We help our customers in the midst of growth and change.
Meaningful encounters lead to success
Successful growth and development of a business requires an experienced partner. A pilot who shows direction and steers forward.
We believe that successful businesses and communities make people happier. We believe that individuals dream of communities where activities are based on something meaningful, on something more. That is why we dream of perfect companies. We believe those can be reached through change.
At the heart of everything is an individual – people are a company's key competitive advantage. As a leader in our industry, we strive for meaningful encounters because we know that these will lead to success.
We believe in the common growth and development of the individual, the company and the community. We want to be a part of this journey from the beginning – our aim is to be a life-cycle partner for companies and individuals. We promise to commit ourselves to this course of development with all our hearts.


We want to be a part of every step in our customers business life-cycle.

Our service model
At the heart of our services are research, business design, change and management services.
Our extensive research benchmarks guarantee high-quality information that can be used as foundation for all development activities.
Strategies, concepts and corporate, regional and cultural design make your business interesting, credible and buyable.
Change management and communication help make change come true. By increasing your organization's ability to change, you are preparing for future market changes.
Leadership development focuses on building a people-centered culture in which consistent and people-oriented leadership reaches its full potential.
Data as a competitive edge
Research is the in the core of development. When you know what to develop, you know how to direct resources and assets to the right places. Eezy Flow has more than 30 years of research experience and the most extensive work life knowledge in Finland.
Research should always be viewed as a part of a larger entity. Where will you find your competitive in the future? Whether you are developing your customer experience, staff well-being, leadership or your brand experience, we will find a solution for that.
We offer impressive research services for developing employee and customer experience. Our research services cover both tailored research needs of larger organizations as well as pre-conceptualized, agile surveys for the changing needs of personnel and customer interface. All surveys may be performed on a one-off basis or in recurring intervals.
We provide insights of the current situation and support the development of your organization.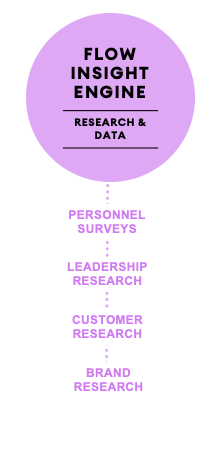 Future as a competitive edge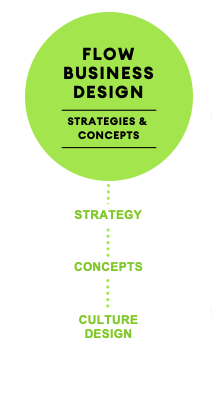 Where do companies excel at and on what will their future growth be built on? A clear strategy is the lifeline of a business and defines the factors of competitiveness and excellence. Product and service concepts, in turn, make the expertise and knowhow interesting, credible and buyable.
To succeed, a growth strategy and new concepts require a strategy-friendly corporate culture where people are committed to exploring something new. A corporate culture always exists, whether you want to or not. It may or may not be managed, but a in managed culture people are more likely to reach their full potential.
Designing and defining a corporate culture helps respond to a changing business environment, accelerates strategy execution, improves efficiency and attracts the best people.
A growth strategy takes the business forward.
A good corporate culture is a competitive advantage
Change as a competitive edge
Why is human-oriented change so important? Because at the organizational level, change only occurs when individuals change their actions. Without systematic support and capacity for personal change, staff will not commit to change and the desired benefits will not be achieved.
Change management is a systematic approach with a focus on the human side of change, ie people. Change management helps prepare, equip, and support people to succeed in change, from the individual level to the entire organization level. As the only official partner in Finland, we utilize the systematic and business-oriented methods of Prosci, the world's leading change management research company.
The principles of communication are the same regardless of the content of the change. Communication is about influencing, and interaction is about building common understanding.
Organizations do not change, people do.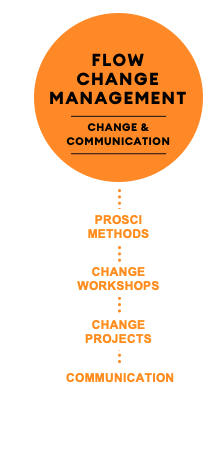 People as a competitive edge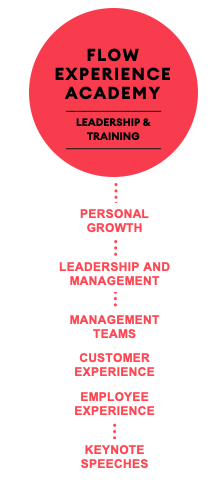 Committed people always give more of themselves. Better leadership, supervisor work and management team work give direction for the organization. Successful management starts with creating models – what kind of employee and customer experience do we want to provide and what kind of daily actions does that require of us?
Training is one change management and communication tool. It provides people with a place and time to stop and reflect on the theme being addressed. Training can be used to develop managerial skills, implement strategy, involve staff in designing product and service concepts, highlight well-being at work, responsibility or many other themes.
We know how to gather and sum up the information from an organization and utilise it as a driving force for strategy. We recognize the prevailing rules and beliefs of business environment and know how to address possible drawbacks.
Better leadership leads to success.
Why Eezy Flow?
Strong experience. We are an experienced, multi-talented organisation. Many of us have worked as both entrepreneurs and researchers. We know where success derives from and we know people. We ask questions, we discuss, we experiment. We have the voice of experience.
Good resources. Our organisation has both the understanding and the resources to focus on people and promote them as an asset. Our internal structure and processes enable flexible and efficient undertaking of assignments and projects of all sizes. We have a strong hold on data, research and verified information.
Customer focus. We have history and expriences from service-oriented and people-centered cultures, so we have the sensitivity to really listen and understand our customers. We strive to act as we teach.
Close community. We work as a team, we know each other and know how to take advantage of our strengths. We think of our customers is our guests – we offer only the best for them.
Holistic approach. We offer solutions for almost every need of working life and business development. We understand that everything affects everything, so we operate with a sensitive, holistic approach.
Contact us
---
References